Over the past 15 years, search engines have changed how we search for and find information for our daily needs in life.

More than 300 million people use search engines daily, generating 3.5 billion searches each month in the United States alone.

80% of internet users use search engines as their primary gateway to online content.

They are our primary source of information today, which is why understanding how they work can be extremely helpful in promoting your business online.

Some are localized and used to perform searches specific to a particular country or region.

At the same time, other search engines have more global audiences in mind and let you search everything from business listings to news sources worldwide.

It can take time to find which search engine is best for you. Here's the list of the top 10 search engines worldwide you should use in 2022.
Top 10 Search Engines List (Best in The World)
There are dozens of search engines available on the web, but only ten have made it to the top 10 list in recent years.

This comprehensive list of the top 10 search engines contains brief descriptions, helpful information, and stats.
Google is the world's best search engine, developed by Larry Page and Sergey Brin.
It was first released in 1997 when they were Ph.D. students at Stanford University. In 1998, it became the leading search engine in the world.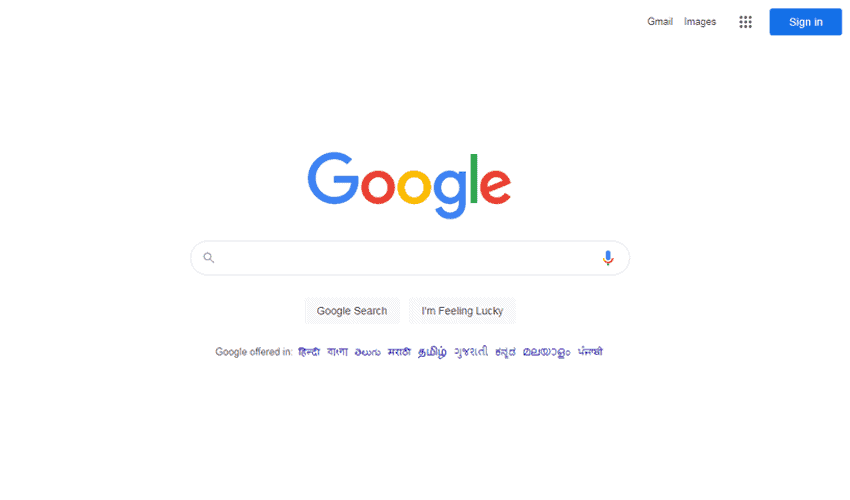 Today over 73% of all searches are performed using Google.
It is a versatile product that searches for any information and connects you to the website where you can find what you need.
You can use Google on your computer or even your phone, making it the first among the top 10 search engines in the list.
YouTube is a subsidiary of Google, the second most popular search engine on the internet.
With 300 hours of video uploaded to YouTube every minute, it is not hard to see why the top-ranking site has become so popular.
It's one of the few video search engines that has remained profitable since its inception.
YouTube was created by three former employees of PayPal (Steve Chen, Chad Hurley, and Jawed Karim) back in 2005.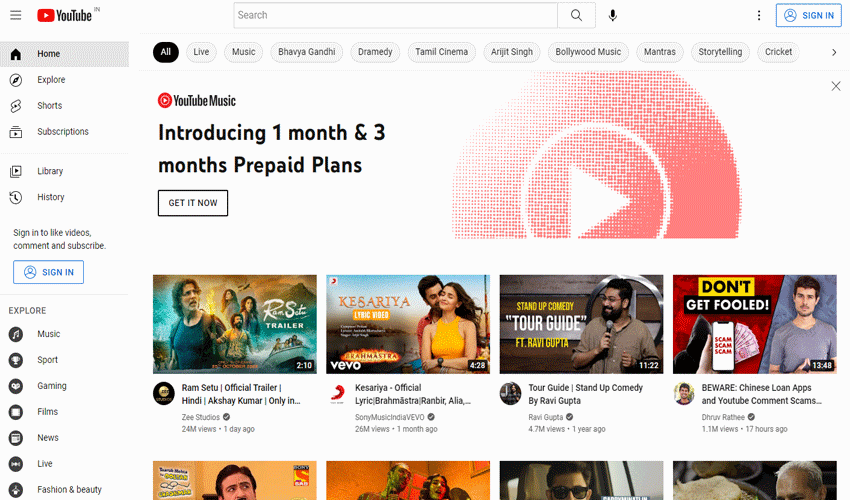 This video-sharing site offers video clips, TV clips, music videos, and movie trailers. Users can search, upload, view, and share videos on the website.

With its user-friendly interface and ability to upload videos of any length, YouTube has been the launching pad for many businesses.
Bing has been around since 2010 and is currently the world's third most popular search engine, with more than 2.96% of the market share.

It's a generalist search engine covering all aspects of life, from social media to shopping and entertainment.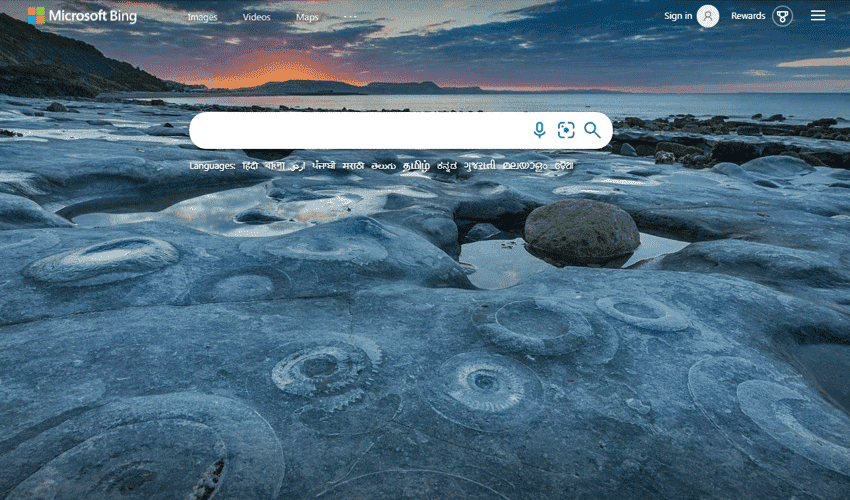 Bing offers an intelligent voice assistant called Cortana that lets you ask questions about anything and get the answer by speaking out loud or typing them on your device.

However, Bing has its drawbacks and doesn't offer an extensive database like Google.

If you are looking for a simple search engine that won't overwhelm you with ads and spam, Bing may be the way to go.
Yahoo was created by three American computer scientists: Jerry Yang, David Filo, and Eric Chuang.

It has been around since 1994 and is the fourth most popular search engine after Google, YouTube and Bing.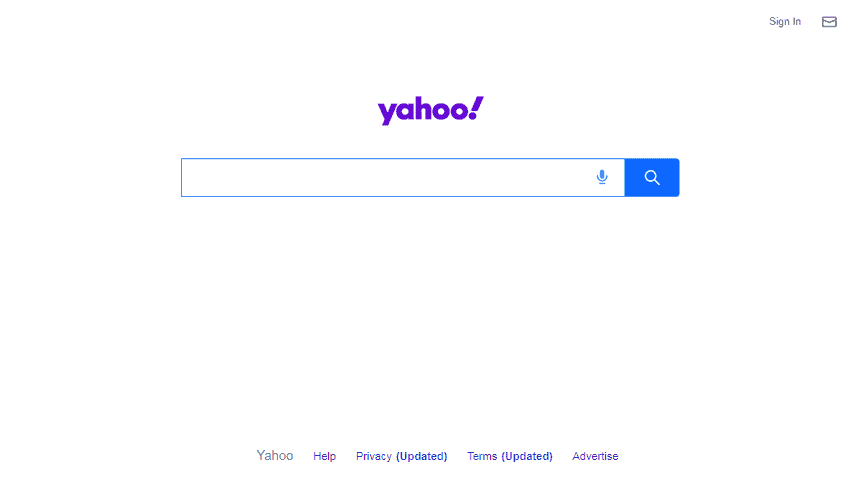 Yahoo's headquarters are located in Sunnyvale, California, and it provides many services worldwide, including the Yahoo search engine and Yahoo mail service.
Wikipedia comes under the top 5 search engines as a free search engine online.

It has grown exponentially to become the world's most giant encyclopedia, and its content is available for anyone to use under a Creative Commons license.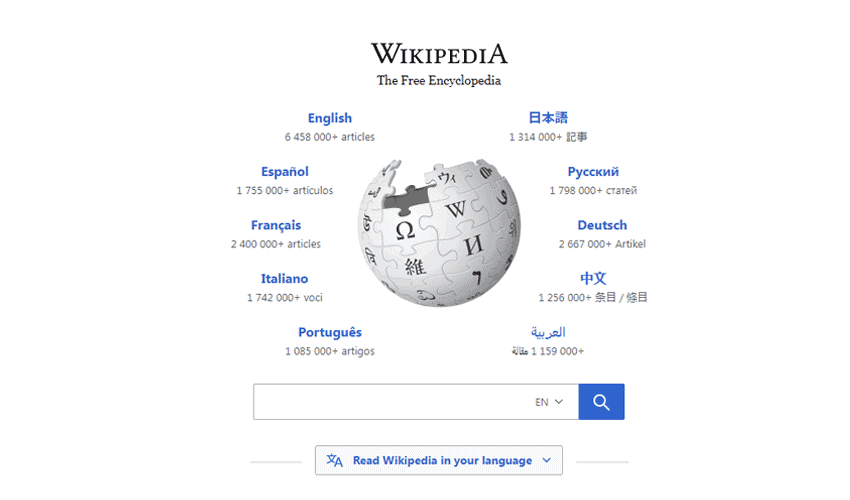 Wikipedia's over 830 million pages currently contain more than 30 billion texts, making it the most extensive collection of human knowledge ever assembled.

There are more than 23 million articles and editable pages of the English version.

Wikipedia is a great place to help readers find relevant monthly content from nearly every country worldwide.
Ask.com (formerly Ask Jeeves) continues to focus on the strengths of its basic search engine developed for results based on questions and answers.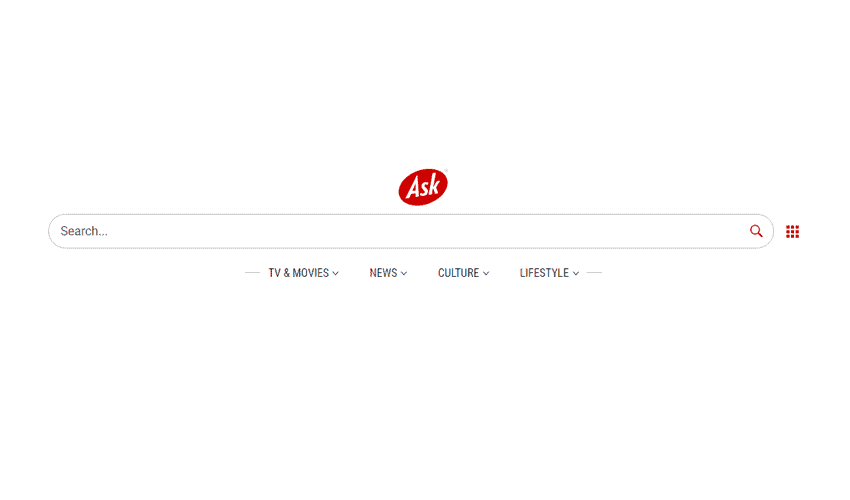 That includes searching within a particular category, performing regular keyword searches, and navigating the site quickly.
AOL is the 7th most used search engine on the internet since 1985.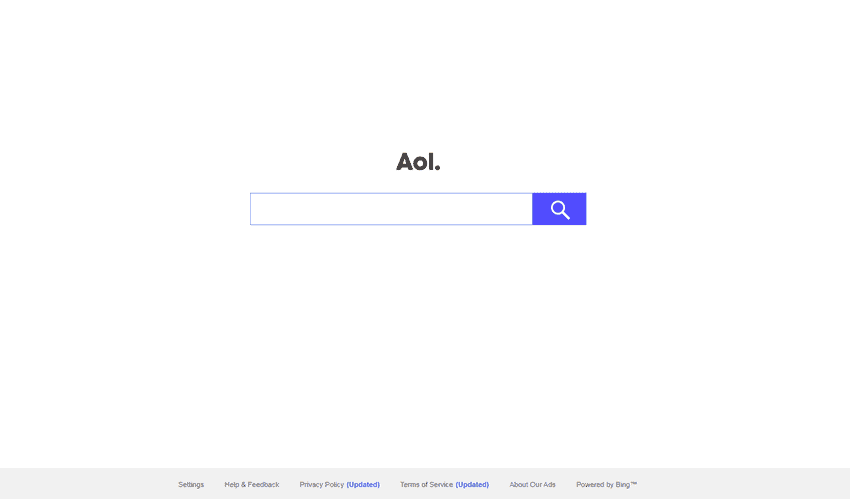 Verizon bought it in May 2015 and now has a partnership with Yahoo to provide the search engine on Yahoo's homepage.
Yandex is ranked 8th in this top search engine list and Russia's most-used search engine.

Brought out in 1997, Yandex and Google have a partnership called Yandex Direct.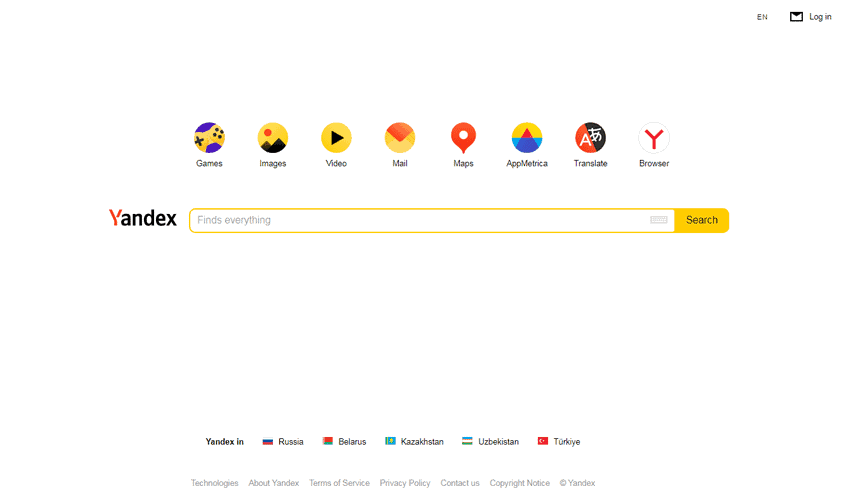 This partnership shows the top search results from both search engines.
DuckDuckGo was founded by Gabriel Weinberg and launched on September 25, 2008.
For its first four years, DuckDuckGo ranked as one of the top five most popular search engines worldwide.
Now it has dropped to nine out of 10 top search engines worldwide.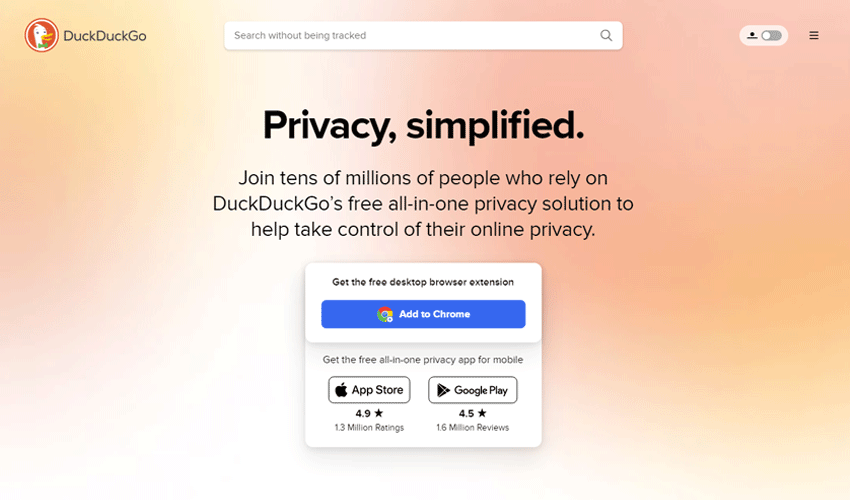 DuckDuckGo is a meta-search engine that combines results from other sources such as Yahoo!, Bing, Wikipedia, etc.

It recently introduced its new version to protect user privacy, which they call the enhanced privacy mode.

This mode ensures that all personally identifiable information will not be saved or tracked.
Baidu offers a web-based search engine and an app for Android and iOS devices.

Its headquarters is located in Beijing, China, employing over 3,500 people.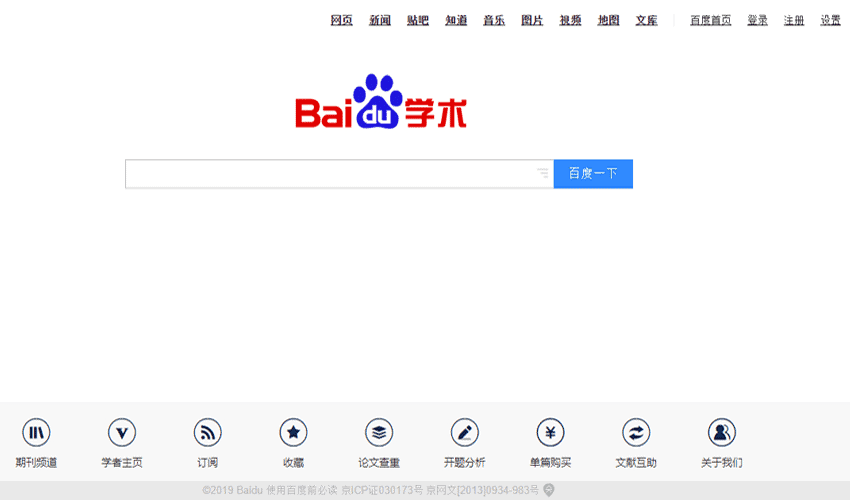 Their goal is to provide the best search experience for their users.

They are currently ranked #10 on the top search engines list and have been growing steadily.
The top ten search engine list ends here. Now, let's explore the top 20 search engines to use after these ten ones.
Top 20 Search Engines List for Online Visibility
https://www.msn.com/
https://www.wiki.com/
https://archive.org/
https://www.tripadvisor.com/
https://www.excite.com/
https://www.gigablast.com/
https://www.wolframalpha.com/
https://www.lycos.com/
https://www.startpage.com/
https://www.searchencrypt.com/
https://www.onesearch.com/
https://neeva.com/
https://www.wolframalpha.com/
https://boardreader.com/
https://www.givewater.com/
https://ekoru.org/
https://www.ecosia.org/
https://www.naver.com/
https://www.mojeek.com/
https://www.webcrawler.com/
The top twenty search engines list ends here. Now, let's explore the top 50 search engines to use after these 20 ones.
Top 50 Search Engines List for SERPs Enhancements
https://metager.org/
https://www.qwant.com/
https://www.linkedin.com/
https://www.facebook.com/
https://qmamu.com/
https://you.com/
https://www.oscobo.com/
https://infinitysearch.co/
https://yep.com/
https://search.brave.com/
https://tineye.com/
https://joinpeertube.org/
https://d.tube/
https://bittube.video/
https://www.bitchute.com/
https://www.twitch.tv/
https://search.disconnect.me/
https://www.lukol.com/
https://www.oscobo.com/
https://www.answers.com/
https://info.com/
https://www.infospace.com/
https://www.search.com/
https://www.rediff.com/
https://isp.netscape.com/
https://www.seznam.cz/
https://www.monstercrawler.com/
https://www.mamma.com/
https://www.looksmart.com/
https://swisscows.com/
https://www.kellysearch.com/
https://infinitysearch.co/
Why Are Search Engines Important?
Search engines are essential for a business to get the word out. They're also an excellent tool for students and can help them research topics.

When you have a search engine, it's easy to find anything about your business or interests.

So, let's explore some of the benefits of search engines below.
The Importance of Search Engines for Businesses
You can reach a global market by advertising your product on search engines.
Search engines help people quickly find the correct answer to their search queries.
SEO (Search Engine Optimization) is a long-term investment for your business.
With search engines, you can replicate new ideas from your competitors.
You can enhance your brand's awareness and visibility around the world.
The Importance of Search Engines for Students
Search engines allow students to find the right school for their needs.
They help students to keep themselves updated in their studies.
Search engines assist in finding the answer to any question students may have.
With the proliferation of online learning, search engines are great student tools.
Search engines make it easier for students to find the information they need.
FAQs about Search Engines
The most commonly used search engines are Google, YouTube, Bing, Yahoo and Wikipedia.
As, today's modern search ends here with these above.
Undoubtedly, Google is the best, safest and no. 1 search engine of 2023.
Because, Google has the largest amount of web data and tools which are more robust rather than other search engines in the market.
This list can help you to clarify the top search engines.
These top 100 search engines offer great search results, and you can improve your experience more personally by tailoring them to your needs.
Google's market share of global search engines is 92.01%, and others have 7.99%.
Google, Bing, Yahoo, Baidu, and Yandex, these search engines are the top five in terms of market share for US-based searches.
However, search engines serve different needs and cater to users' preferences. A single search engine can't meet everyone's needs.
So, try and take advantage of these most popular search engines.