Get to know the prevalent factors contributing to your business's absence on Google maps and search results, and learn effective strategies to address and rectify the issue.
In this digital era, where Google stands as the primary gateway to business success, consumer searches shape the narrative of market presence.
As the internet has become the go-to destination for product and service discovery, the absence of your business in search results signals missed opportunities and untapped potential.
Through this blog post I take you on a journey to demystify the reasons behind your business's invisibility on Google search results.
Crucially, I will guide you practical and actionable tips to not only establish your presence but to thrive in the fiercely competitive Google maps and search results.
Let's stands out on the Google and world's most influential search engines.
10 Tips to Fix Why Your Business Doesn't Show Up on Google
It's common for businesses not to appear on Google Maps and search results. If you're facing this challenge, read the following ten tips to fix it accordingly.
1. Google My Business Optimization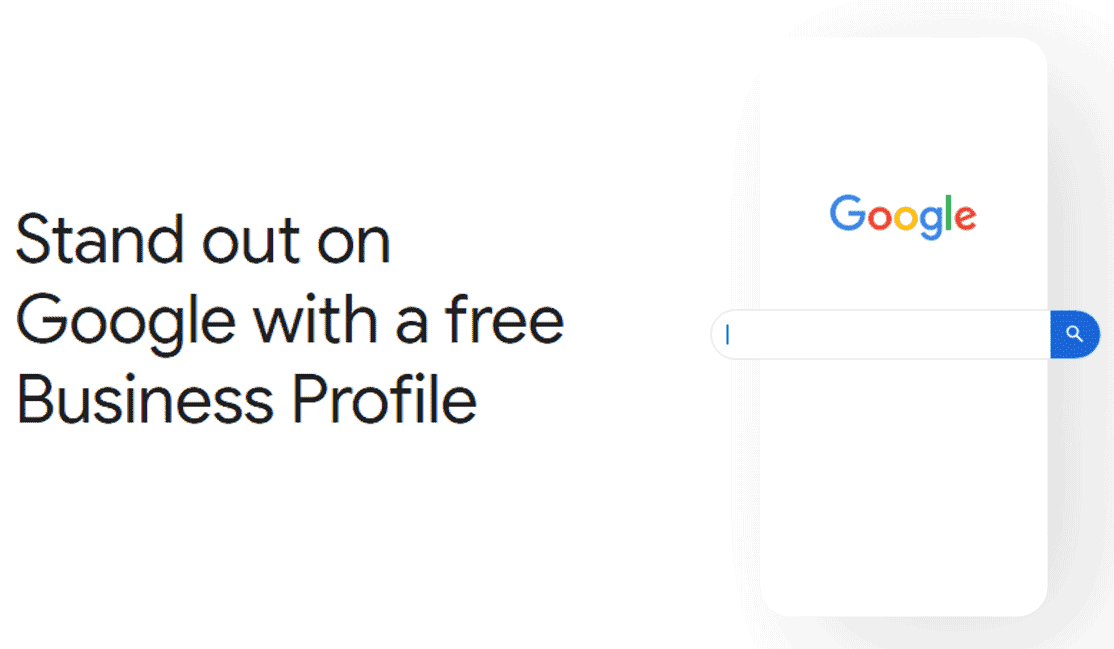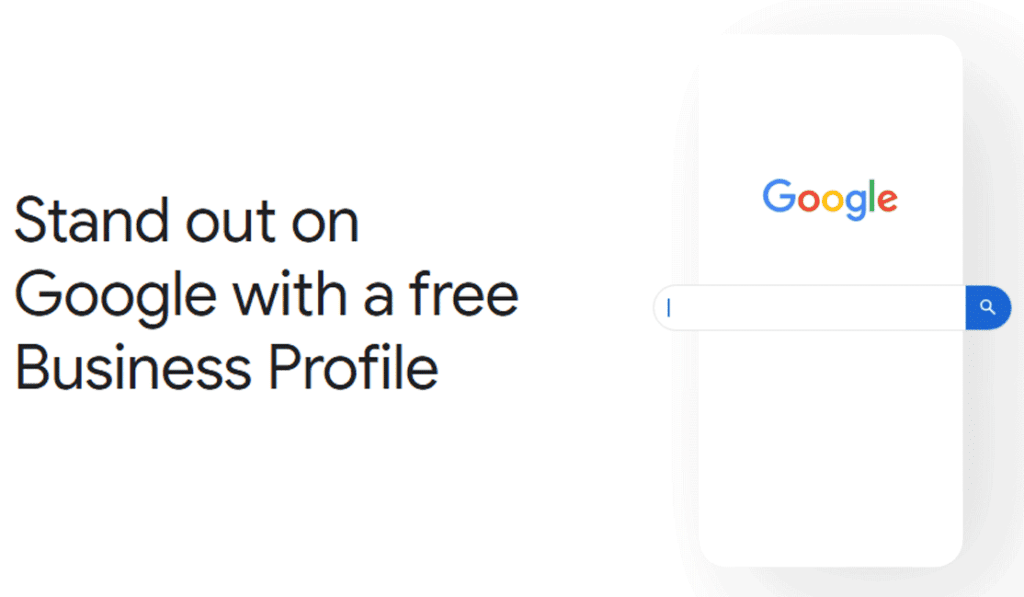 A fully optimized Google My Business (GMB) profile is crucial for boosting your business's visibility.
Typically, businesses create a GMB account and provide basic information, which often proves insufficient to bring it to the forefront for consumers.
Properly add your business name.
Provide the complete address for your business.
Include your correct phone number.
Upload your business logo to convey your identity.
Add a comprehensive business description.
Include your business website link.
Specify your working hours.
2. Consistent NAP Across Web Citations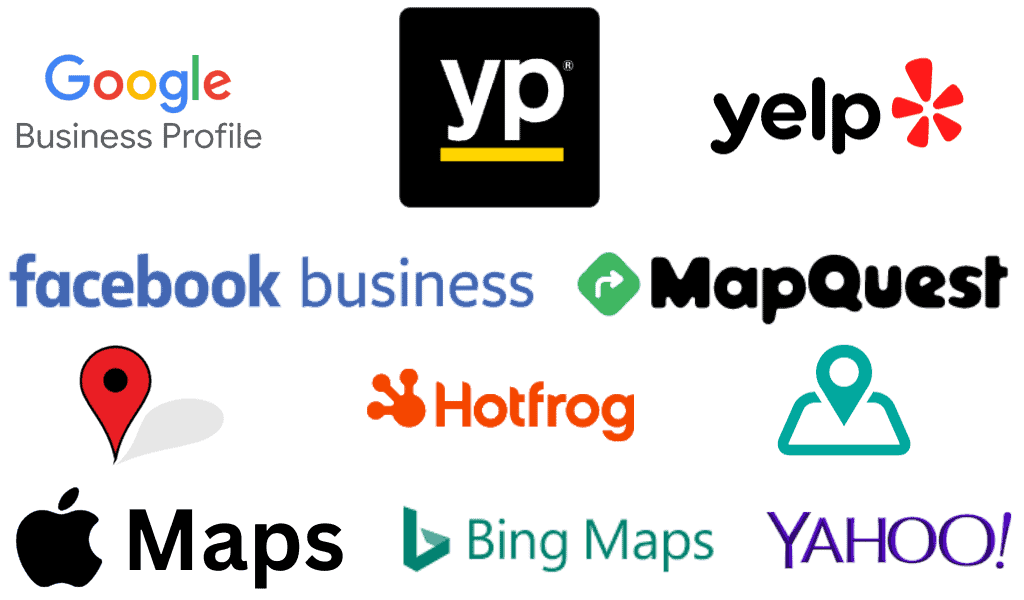 NAP, an SEO acronym for Name, Address, and Phone number, signifies your most current business details online.
Verify your business citations on various sites and directories, encompassing your company's name, address, website, and phone number across local directories, apps, and listings.
This extends beyond Google Maps to platforms like Yelp, Facebook, Apple Maps, Yahoo, Bing, and others.
Ensure NAP accuracy across all web citations.
Regularly audit and correct NAP details on third-party directories.
Consistently update your NAP information whenever there are changes.
If managing this isn't your forte, hiring an SEO consultant is a viable option.
3. Enhance Web Presence for a Newly Opened Business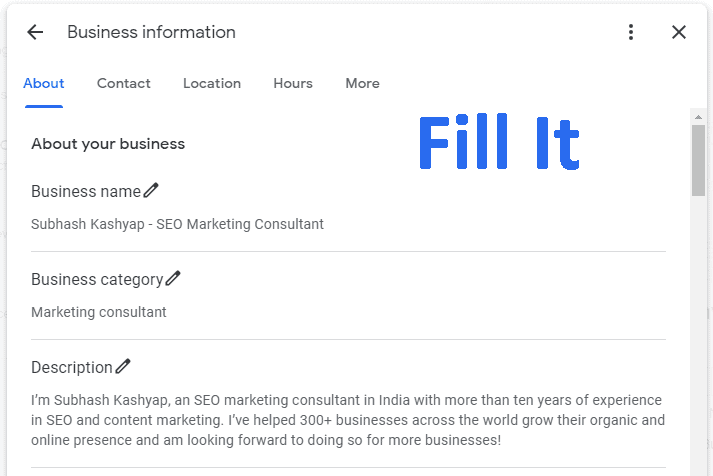 If your website domain or Google My Business (GMB) listing is less than a year old, patience is key.
You're up against well-established businesses with strong location authority on Google Maps, numerous positive reviews, and citations across various platforms.
So, you just need to work on enhancing web presence for your newly opened business.
Gather reviews from satisfied customers to bolster your online reputation.
Join your local business association for valuable backlinks to your website.
Cross-promote with a local non-profit organization or another small business.
Regularly update your website and GMB account with fresh, relevant content.
Include relevant keywords when describing your business and services online.
4. Proper Use of Business Keywords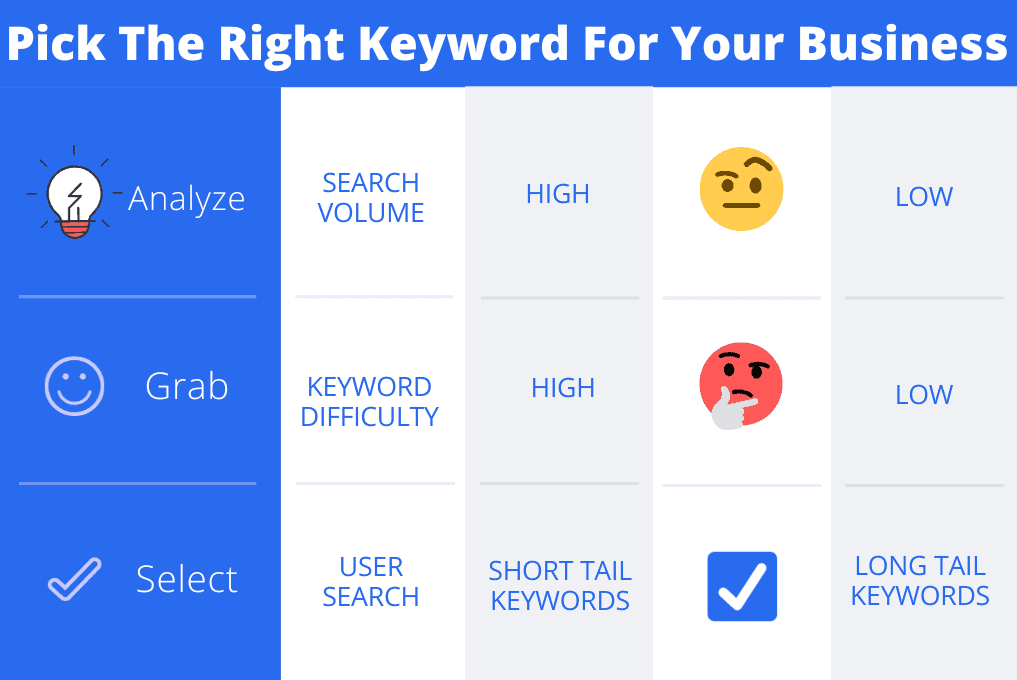 Keywords are the fundamental elements that pave the way for online visibility for your GMB profile.
Explore this vital element with the following guidance:
The focus should be on choosing keywords that aligned with your industry, target audience, and overall business goals. In short, don't use too many, or the wrong keywords.
Emphasize the strategic placement of the right keywords into your Google My Business profile's name, business description and labels.
Accordingly, align the same relevant keywords with your website content ensuring optimal visibility on search engines.
5. Update Information If Business Moved or Changed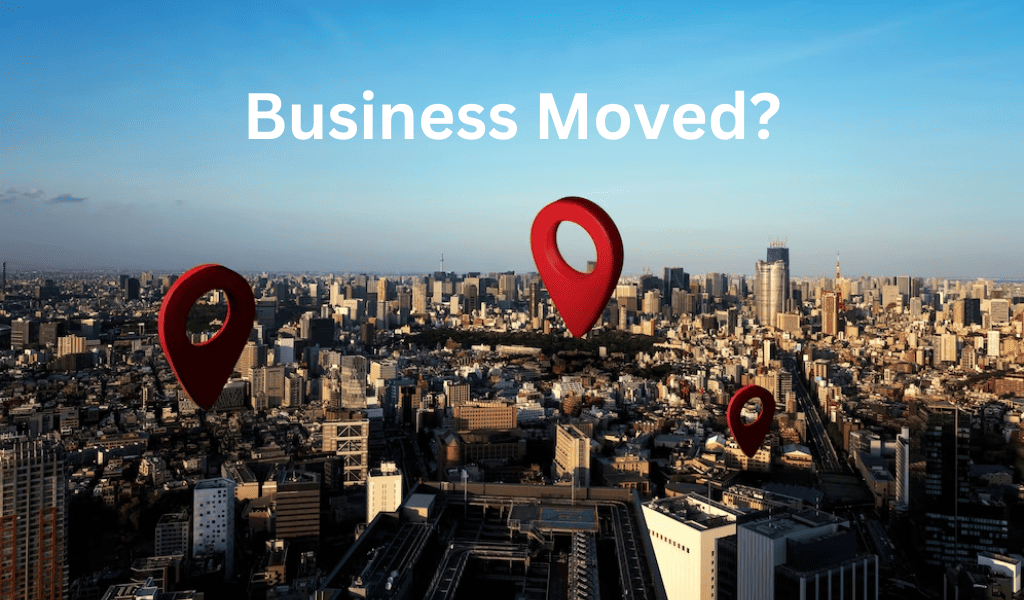 Whether recently relocating or undergoing significant transformations, it's imperative to synchronize these changes across your online presence.
Neglecting this can perplex customers and impede your visibility.
Let's delve into the importance of maintaining up-to-date online information with help of below practical tips to align your digital footprint with real-world developments.
Swiftly update your GMB profile with the new address, contact details, and operating hours.
Ensure your website reflects changes by updating the same contact details.
Adjust location information and contact details on all social media platforms.
Regularly check and update business information on diverse online directories and review sites, including platforms like Yelp, Yellow Pages, and industry-specific directories.
Consider below ones:
Australia Business Listing Sites | USA Business Listing Sites | Classified Submission Sites
6. Fix GMB Profile Status (If It's Under Google Violation)


Maintaining a robust online presence demands strict adherence to Google's terms of service for your Google My Business (GMB) profile.
A GMB profile in violation can impede visibility and tarnish your online reputation.
Explore the critical importance of rectifying a GMB profile status under Google violation with the help of below practical tips to optimize your online presence.
Begin by familiarizing yourself with Google's business listing guidelines to identify violations.
Address policy violations promptly and resolve infringements on Google's terms.
If navigating Google's guidelines prove challenging, enlist a professional like me.
Regularly oversee your GMB profile to uphold continual compliance with Google's terms.
7. Regularly Post New Content With Images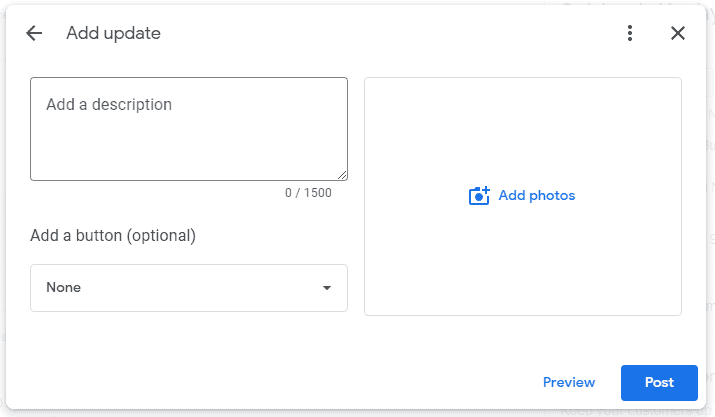 If your Google My Business (GMB) profile lacks consistent, high-quality content, Google will take notice of its stagnation and will affect your online presence.
Google, in its commitment to aiding users of its search results, favors businesses that regularly produce fresh content along with the images.
Utilize your Google Business Profile to upload photos, publish posts, and integrate interactive features like booking, calling, and messaging.
The infusion of a continuous stream of new content through regular posts significantly amplifies your online visibility.
Extend this principle to your website by incorporating a couple of insightful blog posts monthly or maintaining a video blog on platforms such as YouTube, strategically linking back to your website.
Exceptional content stands out in Google's map and search ranking algorithms, making focused efforts in this realm a strategic investment.
8. Optimize Every GMB Section for Maximum Impact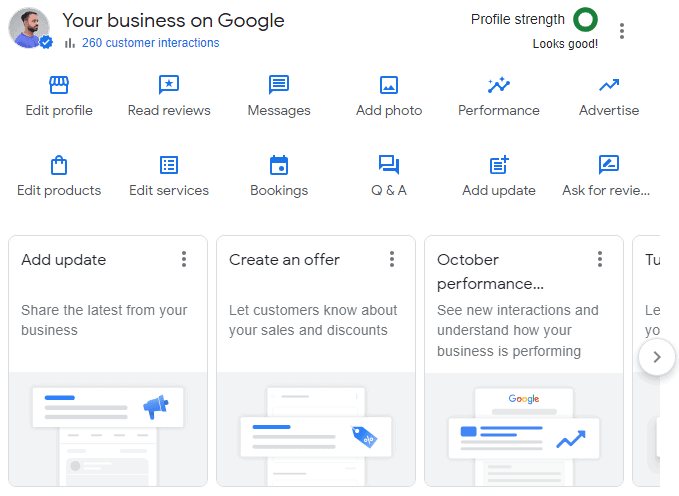 Your Google My Business (GMB) profile serves as a potent tool for engaging with potential customers in your local area.
To harness the full potential of this invaluable resource, it's imperative to optimize every facet of your GMB profile.
Each element plays a crucial role in shaping your online presence, ensuring that your business not only garners visibility but also captivates those in search of the products or services you provide.
How to Optimize All Sections:
Business Information: Verify the accuracy and consistency of essential details—business name, address, phone number (NAP), and website—across all online platforms.
Categories and Attributes: Carefully choose the most pertinent business categories and attributes.
Business Hours: Maintain up-to-date business hours to furnish potential customers with accurate information.
Photos and Videos: Regularly update your GMB profile with high-quality photos and videos showcasing your products, services, and the overall ambiance of your business.
Customer Reviews: Promptly encourage satisfied customers to share positive reviews. Respond actively to reviews, whether positive or negative, showcasing your commitment to customer satisfaction.
Q&A Section: Engage proactively with the Q&A section, addressing common queries about your business with accurate and helpful responses.
Posts and Updates: Keep your audience informed by consistently posting updates, offers, or events.
9. Local SEO: Targeting Your Audience Geographically
Local SEO emerges as a crucial strategy, especially for businesses with a physical presence. Grasping its significance is pivotal for effectively reaching a geographically targeted audience.
Optimize content for local searches. It helps with location-based keywords.
Use consistent NAP information across all platforms.
Add your business details in local citations and directories.
Build high-quality regional backlinks.
10. Regular Monitoring and Adjustments: Stay Ahead in SEO
Ensuring sustained success in the dynamic SEO landscape requires consistent monitoring and strategic adjustments.
Equip yourself with essential tools and insights to remain at the forefront.
Firstly, utilize tools like Google Analytics which enables you to gauge effectiveness and pinpoint areas for improvement.
Secondly, analyze available data through the tools with precision.
At last, embrace the dynamic nature of Google My Business profile and stick to continuous optimization to enhance your listing in search results.
In the competitive online landscape, a profound understanding of why your business may elude Google's spotlight is crucial for success.
The strategies provided in this blog post act as a roadmap to boost your online visibility, attract a wider customer base, and propel the growth of your business.
By following these above tips, you can increase the likelihood of your business appearing in search results.
Keep in mind that SEO is an ongoing journey, requiring steadfast commitment to refining your approach and adapting to the dynamic shifts in the digital realm.
With a modest investment of effort and patience, effectively guide potential customers to discover your business online.
Stay ahead, stay optimized, and stay relevant.